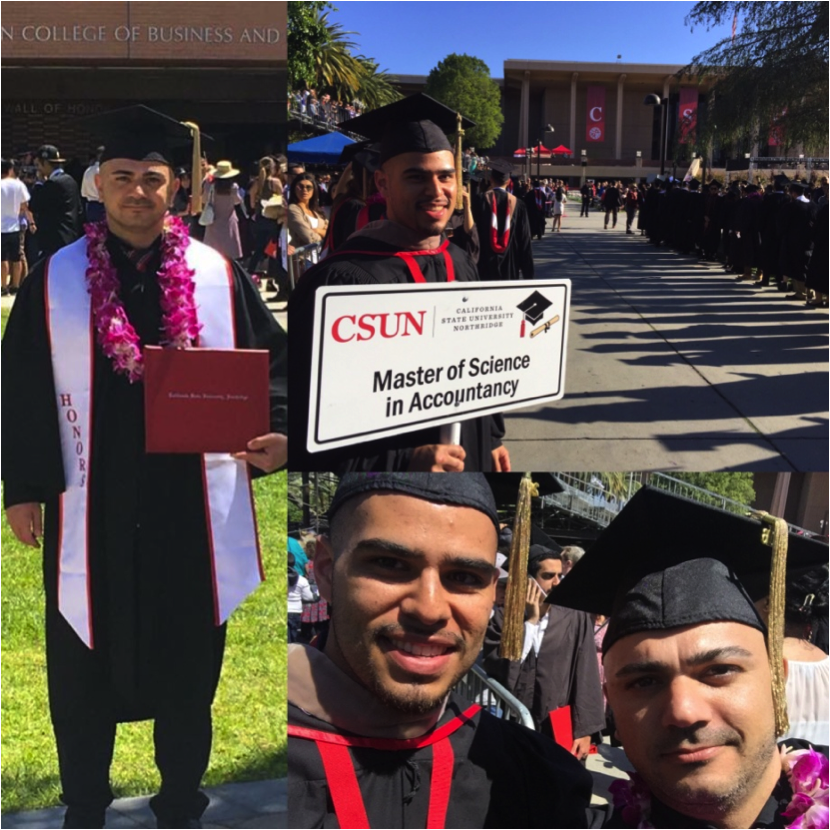 BAI had two of its full time staffers walk the stage at the 2016 CSUN David Nazarian College of Business and Economics Commencement Ceremony!
We are proud to announce two more degrees from the firm's alma mater! Cisco received his MS in Accountancy degree and Vaheh received his BS in Accountancy degree (pictured above). Each had the chance to reflect on their accomplishment and enjoy the ceremony with their respective family and friends. They surely won't be the last BAI staffers to don the CSUN regalia!
BAI wishes Cisco and Vaheh the best of luck as they transition to the real world!
Skip back to main navigation