Halloween Costume Contest Spectacular!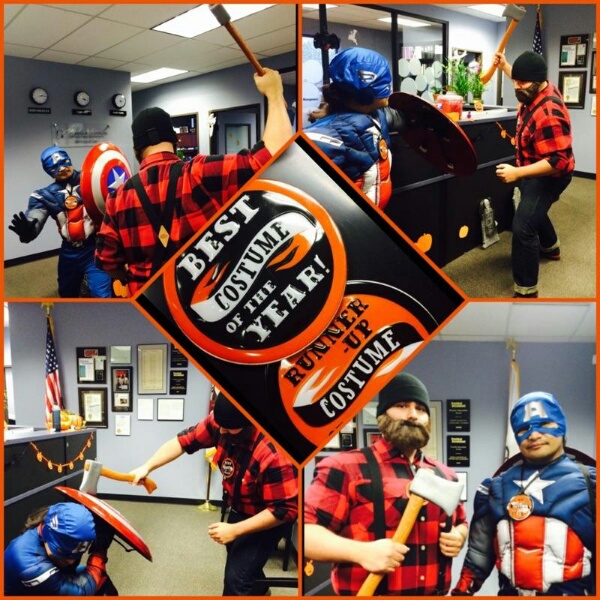 In the spirit of Halloween, BAI hosted its very own Costume Contest and its contestants were in it to win it!
 Francisco took 1st Place with his Lumberjack costume (Won an extra vacation day) and Vince took 2nd Place with his Captain America costume (Won $50).
 BAI would like to thank all of the contestants for their participation and looks forward to next year's contest.
Skip back to main navigation