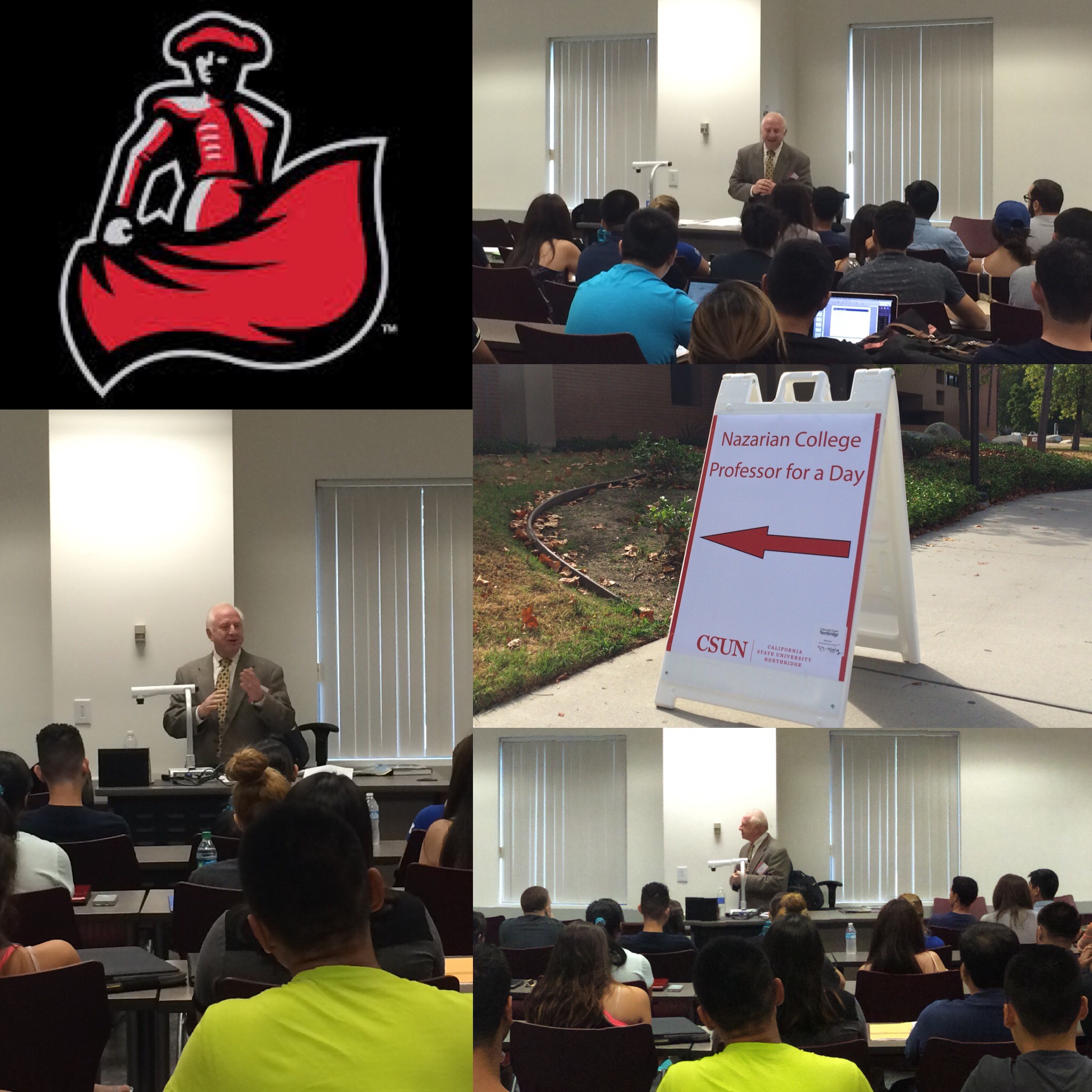 Professor Breard was invited to participate in the schools Professor for a Day program at Cal State Northridge! Kevin presided over Thursday morning's (9/10/15) Acct 220-Financial Accounting class.
Opting not to open with a pop quiz sat well with the students in the class and Kevin was able to sway the room in his favor. Discussion points included:
Personal and professional background
BAI history
The financial services industry
The importance of recruiting and interning
Audit vs. Tax
Public vs. Private Accounting
Kevin also fielded some questions regarding:
Entrepreneurial aspirations
Investment guidance
Daily routines
CPA certification
Kevin and the BAI staff would like to thank the David Nazarian College of Business and Economics for the opportunity to participate in the program and would like to congratulate the other professionals that took part in the program.
Skip back to main navigation